Car valeting services in Chipping Norton, Oxford, Banbury and Surrounding areas
Car pressure wash
LJH Mobile Valeting & Detailing offer affordable and quality mobile car valeting services for private and commercial customers. As a fully mobile service, work can be completed at home or commercial space at a time convenient for you. Our team offer a range of services including exterior and interior cleaning, scratch removal and more. All you have to do is tell us what you need and we will do the rest. Through the most effective cleaning techniques and superior quality products, we can bring a showroom quality finish back to your vehicle.
Local mobile valeter
From regular fleet vehicle cleans to premium valeting and detailing packages, we offer flexible valeting solutions tailored to your requirements.
We pride ourselves on our commitment to provide a professional and prompt service at all times, whilst maintaining the highest quality of work. For more information, get in touch with us now. We cover Chipping Norton and areas across Oxfordshire.
Here's what we can offer:
Car pressure washing
Car scratch repairs
Hand polish and wax
Leather cleaning and care
Wheel cleaning
Car detailing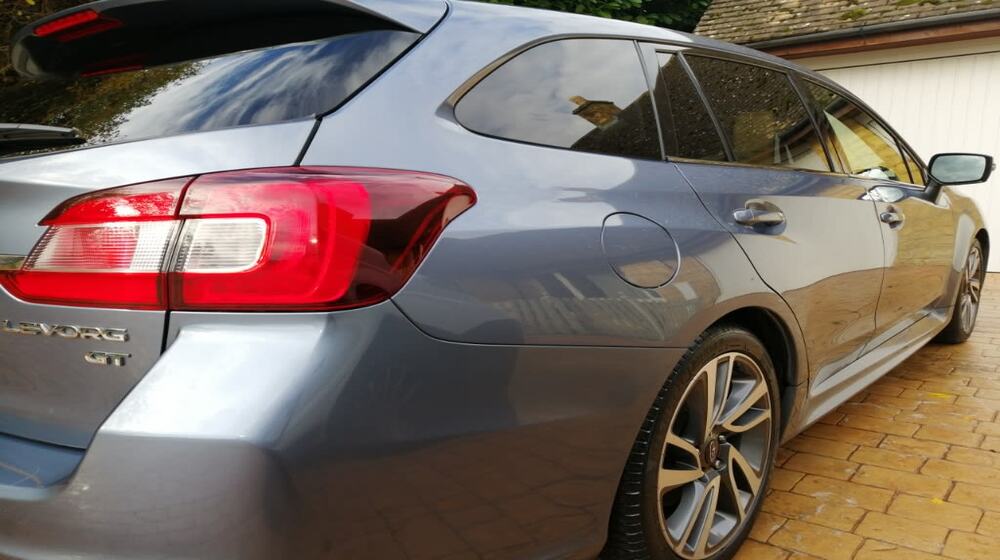 Wash and polish
Protecting your exterior body work
---
Duration: 1hr – 2hr
£30 – Car
£40 – 4×4 or SUV
---
Foam bath, (PH Neutral)
Two bucket hand wash method, (with a high quality microfiber wash mitt).
Wheels cleaned and dressed
Power rinse
Microfiber towel dried
Tar removed
Hand polished
Light valet
A low-cost valet
---
Duration: 1.5hrs – 3hrs
£45 – Car
£55 – 4×4 or SUV
---
Foam bath
Two bucket hand wash method
Power rinse
Wheels cleaned and dressed
Microfiber towel dried
All rubbish removed
Interior dusted
Vacuum of foot wells and upholstery
Interior and exterior glass cleaned
Interior valet only
A deep interior clean
---
Duration: 1.5hrs – 3hrs
£40 – Car
£50 – 4×4 and SUV
---
Fully vacuumed
All rubbish removed
Vinyl cleaned, detailed and dressed
Upholstery, carpets and headliner cleaned, (build in stain remover)
Interior glass cleaned
Deodorised
Air Freshener applied and any other details to bring it back looking like new
Exterior valet only
A long-lasting exterior trip and paint plan:
---
Duration: 1.5hrs – 3hrs
£45 – Cars
£55 – 4×4 or SUV
---
Foam Bath (PH Neutral)
Two bucket hand wash method
Wheels cleaned and dressed
Power rinse
Microfiber towel dried
Tar removed
Clay bar
Exterior vinyl and trim dressed and protected
Hand polish and waxed, (Using top quality Angelwax)
Exterior glass cleaned
Exhaust tip detailed
and any other details that need dressing or protecting
Full valet
All the features from the interior and exterior plans, plus:
---
Addtional extra – Full Polish
£80 – Car (with full polish £100)
£100 – 4×4 or SUV (with full polish £125)
---
Wheel arches cleaned and detailed
Door and boot shuts cleaned and dressed
Any other details to fully protect & look good for the next 6 weeks
Extras
These can be added to any plan
---
Wet and dry vacuum, £20
Leather clean and care, £15
Application of wax, £20
Removal of light scratches. £10 per panel
Clay bar £20
---
What our clients say about us
Marion Greenfield
2023-05-08
Luke did a fantastic job on my car, inside & out. It looked like new, his price was very fair, and I heartily recommend his services to anyone.
Fantastic job , my car always looks like new when I get it back from Luke ?
Great service Great price Even with unexpected rain, he managed to do a good job. Will be using again
Highly recommend!!! Had a full valet on my car and I was very happy with the results. I told Luke I wanted my car to look like new again and it sure did when he'd finished. Great results and a good price all done by a professional, polite and friendly man. Would definitely use again. Thanks Luke.
Louise Burgess
2020-03-05
Highly, highly recommend. We recently moved to the area and found Luke online so I took a chance based on reviews and so glad I did. He was punctual, friendly, polite and had exceptional attention to detail and has huge pride in his work. The car looks better than new and we will use again and again.
Luke travelled across to Chipping Campden to valet my car. Messaged me in advance, arrived on time and did and excellent and thorough job. Very personable - recommended
Nicky Robinson
2019-07-15
Amazing job!!- very professional and friendly . Luke has done a brilliant job on my car , it looks brand new! Would definitely recommend, would book again ?thank you